Hollywood star Jeff Goldblum is to release a jazz piano album after signing his first record deal at the age of 65.
The Jurassic Park actor signed with Universal's Decca Records after the label's bosses spotted his talent when he accompanied jazz singer Gregory Porter on the Graham Norton Show last year.
Goldblum, who is currently starring in the fifth instalment of the Jurassic Park series, is an accomplished jazz pianist who has been playing since he was a child, entertaining in cocktail lounges in Pittsburgh, Pennsylvania, when he was just 15.
His love of jazz was prompted by his father's admiration of American jazz pianist and composer Erroll Garner.
As well as appearing in 122 films and TV series, the artist has been playing with his jazz band, The Mildred Snitzer Orchestra, in Los Angeles and New York since the 1990s.
When not filming, he performs with the band every Wednesday night at The Rockwell Table & Stage jazz club in LA.
Talking about his debut solo album, which will be released later this year, Goldblum said: "I'm so happy to be in cahoots with the wonderful people at Decca, one of the coolest and most prestigious labels of all time."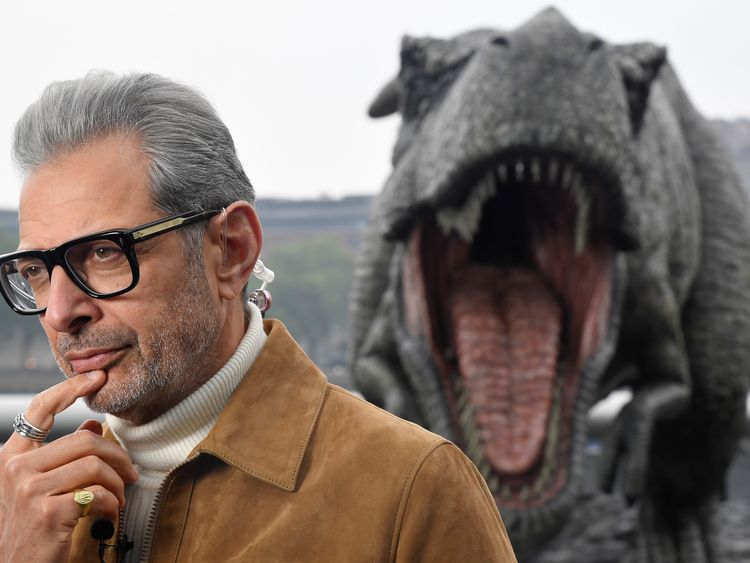 Tom Lewis, director of artists and repertoire for Decca, said: "As far as I can tell, everyone loves Jeff Goldblum. It's like a universal truth.
"We are delighted to welcome him to Decca. He's a fantastic jazz pianist, a great band leader and just about the loveliest man in the world.
"His love of jazz is infectious and whenever he plays he makes you feel very happy. If we can take Jeff's music into people's homes then we will be helping, in our own small way, to make the world a happier place."